News
ZTT's Commitment to Corporate Social Responsibility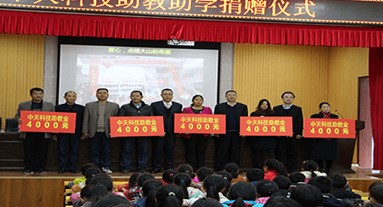 Introduction:As a leading advanced manufacturing enterprise in China, ZTT Group is committed to reducing its environmental impact and promoting sustainable development. One way the social responsibility company does this is through its strong commitment to corporate social responsibility (CSR).
ZTT's Commitment to Sustainability and Corporate Responsibility
Environmental Sustainability: ZTT's Commitment to Reducing Carbon Footprint and Conserving Natural Resources
ZTT is dedicated to minimizing its carbon footprint and preserving natural resources for future generations. The company has implemented various measures to achieve this goal, including reducing energy consumption, optimizing production processes, and investing in renewable energy sources. Moreover, ZTT has set specific targets for net-zero emissions, which it aims to achieve in the near future.
Community Engagement: ZTT's Active Involvement in Local Communities
ZTT recognizes its role as a responsible corporate citizen and actively engages with the communities where it operates. The company contributes to local economic development by creating job opportunities, providing skills training, and supporting social welfare programs. By working closely with local residents, ZTT fosters positive relationships that promote sustainable development and growth.
Ethical Business Practices: Upholding High Ethical Standards
ZTT upholds the highest ethical standards in all aspects of its business operations. The company is committed to fair competition, preventing corruption and bribery, and protecting intellectual property rights. ZTT understands that ethical behavior is critical to building long-term relationships with customers, suppliers, and other stakeholders.
Product Innovation: Developing Sustainable and Innovative Products
ZTT's commitment to CSR has led to the development of innovative, sustainable products that help customers reduce their own environmental impact. For example, the company's high-quality solar power cables and photovoltaic modules are widely used in the renewable energy industry. By promoting sustainability and innovation, ZTT is helping to create a better future for all.
Conclusion:ZTT's commitment to corporate social responsibility is integral to its business strategy. By prioritizing environmental sustainability, community engagement, ethical business practices, and product innovation, the company is creating long-term value for its stakeholders while contributing to a more sustainable future.